Sustainable Equipment Solutions
What kind of services do you need in order to accomplish your goals?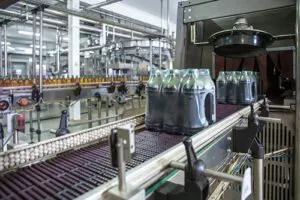 With over 15,000 active equipment listings, we are one of the largest resellers of used packaging and processing equipment in North America.
We offer multiple selling methods so that you can make money off of idle equipment while also freeing up valuable space.
From asset management, appraisals, engineering shop services and more, SIGMA has a full suite of offerings that will meet your industry needs.
SIGMA Group stands as a global leader in the processing and packaging industry, driving the circular economy through our innovative marketplace platforms. Our mission is to activate a self-sustaining cycle of value creation through the reuse of surplus equipment.
Within our platforms, an ecosystem thrives where sellers and buyers converge, fostering a continuous flow of assets from one user to the next. This promotes sustainable reuse and allows equipment to be repurposed in a new capacity.
When surplus assets are reused, their lifespan extends, creating maximum value while minimizing waste. This approach not only benefits sellers and buyers but also resonates with stakeholders invested in sustainable progress.
SIGMA Group's commitment to igniting a positive network sets the stage for a future where circular principles drive commerce, paving the way for enhanced value and a greener tomorrow.
"I have worked with SIGMA Equipment for nearly going on 7 years, Scott has always been a cordial and honest person
to do business with. Myself having been in the food manufacturing world for 25+ years I have encountered too many
less than honest people in the used equipment world. Scott has always been willing to go above and beyond what is
required and if he could not give me an answer he would consult his team and have one ASAP.
I will always consult Scott on any future equipment needs."
Tom Boatman – Corporate Director of Maintenance and Equipment Commissioning at HB Specialty Foods
"SIGMA responded quickly, came in to assess our equipment, and documented what we had by gathering photos and
manufacturer information. SIGMA then sent us a proposal and after some negotiations, we came to a timely agreement and began arranging pick up of the sold items. Our experience with them has been nothing but positive as they have done exactly what they said when they said they would. Display Pack Inc. continues to do business with them
and would recommend them to anyone."
Tim Riegling – Printing and Finishing Manager at Display Pack Inc.
"Praxis Packaging has relied upon the team at SIGMA Equipment for many years. We have come to appreciate their quick response, detailed equipment information, and delivery of what they promise! As a trusted and key partner, SIGMA has helped sourced numerous pieces of equipment critical to our operation and continued growth."
Scott Hamner – Senior Vice President at Praxis Packaging
Interested in learning more about the SIGMA group or one of our specific brands?