SIGMA Equipment was founded in 2003 by CEO, Rob Palmer, after realizing that there was a common problem happening across the food and consumer goods industries; Companies needed better access to equipment and services that would help their operations flourish. Over the last 20 years, the SIGMA team has created a history to be proud of. The SIGMA brand has become one of the premier used equipment dealers in the country and has expanded into seven different divisions, each providing its own suite of expertise and offerings.
When SIGMA was originally founded in 2003, our headquarters were only a small warehouse that we very quickly outgrew. Since then, our company size and capabilities have increased tenfold and we haven't looked back since.
In 2007, SIGMA moved into our first leased 60,000 square foot facility at Garvin Business Park in Evansville, IN. This was also around the same time that we hired our first warehouse employee to help with the transporting. skidding, and loading of sold equipment. We quickly outgrew this warehouse and moved soon after.
SIGMA's Maxx Road Location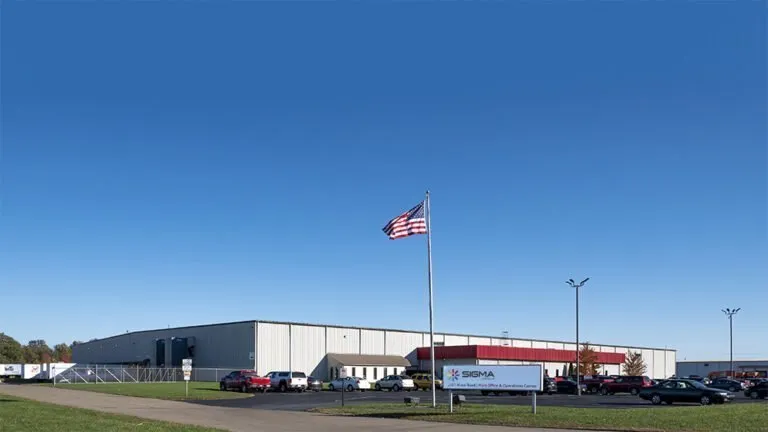 We quickly outgrew our first warehouse and moved into the Maxx Road location which became our new headquarters. This facility, combined with an off-site warehouse, gave us a total of 370,000 square feet with 8 dock loading doors, a drive-in ramp for equipment loading and unloading, and office spaces for all of our 70 employees.
SIGMA's Current Headquarters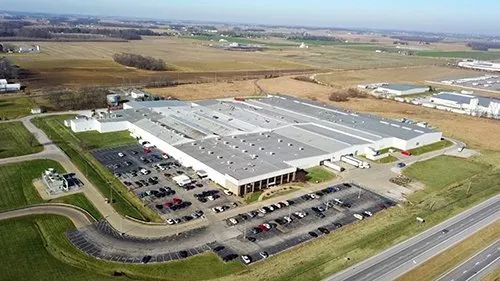 Between adding multiple divisions and acquiring a new company, SIGMA has experienced monumental growth over the years. This expansion led to moving into our biggest building yet. With over 660,000 square feet, we now have the space to expand our offerings and are located at the intersection of I 64 and I 69, making logistics and shipping equipment out easier.
With over 20 years of experience, we are a leading provider of packaging and processing equipment as well as services that support the industry. SIGMA has grown into a "one-stop shop" for all of our customers' equipment needs and provide customized solutions for our customers' problems.
Shop and Engineering Services
Services Added: Cycle Tests, Retooling,
Set-To-Sizes, and More
After being in business for five years, we saw our business and sales steadily climb. With this growth came an increase in our customers' needs and expectations of additional equipment services. Expanding our shop and engineering services in 2008 gave us the capabilities to tailor customers' equipment to exactly fit their needs and get them ready for immediate production.
Asset and Equipment Management
Services Added: Redeployment, Custom App for Inventory Management and More
SIGMA had become an industry leader and began diversifying our services even further. We started helping larger companies manage assets and redeploy or sell their idle equipment while keeping inventory down. We also began offering a wide variety of MRO spare parts with fast shipping options to help our customers repair their equipment and get their halted production line running as quickly as possible.
Services Added: R2 Recycling and Data Destruction, Appraisals, Auctions, and More
As SIGMA has become more engrained with their customers, we continued to find even more new ways to assist with their growing equipment and project needs. That's how we have evolved into SIGMA Group. In addition to already established brands like SIGMA Equipment and SIGMA Recovery, we now offer SIGMA Appraisal, SIGMA Auction, and C&I electronics to provide solutions to our customer's needs.
SIGMA, which started off with just two employees, has grown into a fully-fledged, employee-owned company that's made up of seven different divisions. The culture of our company runs deep and we are so proud of the employees and brands that make up the SIGMA Group.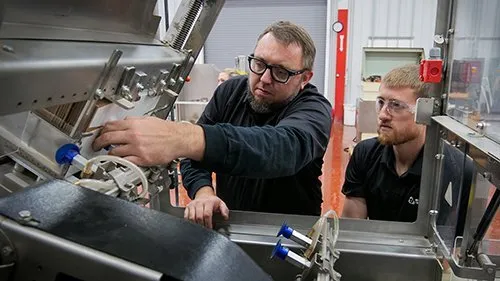 In 2020, SIGMA became an employee-owned company through an ESOP program (Employee Stock Option Program). The creation of this ESOP allows our employees to take ownership of the work they do every day and shows how each person's role in the company has turned into real and successful results.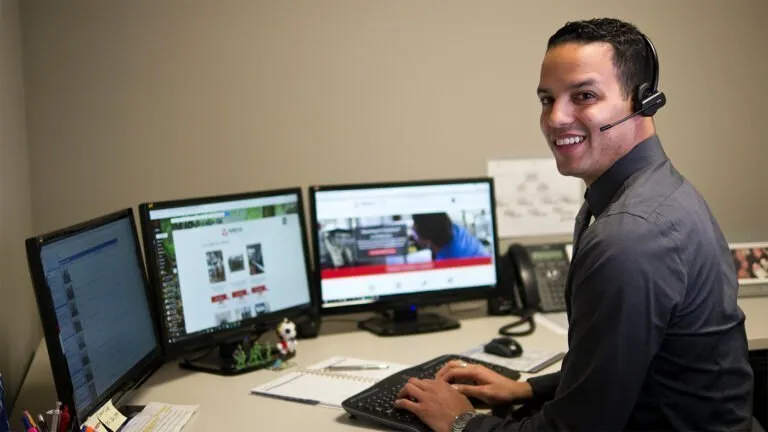 The number of SIGMA employees and teams that make up the company has grown tremendously since it was first founded. Over the years we have introduced multiple new divisions and teams including marketing, acquisitions, auction, appraisal, logistics, warehouse, sales, IT/Development, facilities management, and more.
As we reflect back on our history and how much SIGMA has accomplished in just the past 20 years, we can't help but be excited to see what the future holds for us. We will continue expanding our business, offerings, client base, and setting the standard for the packaging, processing, and facility support industries.