Dedicated to making SIGMA a leading service provider
SIGMA Group was founded with a mission to provide innovative solutions and full-suite services for all aspects of the packaging, processing, and manufacturing markets. As our business expands and matures, having strong guidelines to follow helps us stick to our core values. We want to make sure our company is growing responsibly and staying true to our original goal of providing the best service in the industry. SIGMA's core values are the foundation of everything we do. From building relationships with our clients to the team members we hire, the following five qualities are what make SIGMA, SIGMA.
We are driven, passionate, energetic, disciplined, and determined to break through barriers to accomplish objectives. We have the courage to bring light to issues, persevere when the work is difficult and are always looking to take on more challenges.
We are trusting and trustworthy. We act with integrity and transparency; our actions align with our conversations. We have a belief in others and assume good intentions. We do the right things when no one is looking.
We are collaborative in that we are productive, we work toward a common goal and value the contributions of the group effort. We emphasize team over self. We are open to different points of view, routinely share information and are humble enough to appreciate the value that each person brings to the team.
We are emotionally intelligent, meaning we are aware that emotions can drive our behavior and impact people (positively and negatively). We are able to manage those emotions – both our own and others – and adjust our words and actions accordingly for productive, creative and respectful interactions with others.
We are innovative meaning that we continue to find new and creative solutions to problems, processes, and systems. We do not accept "good enough", we strive for excellence in our processes and systems, every day.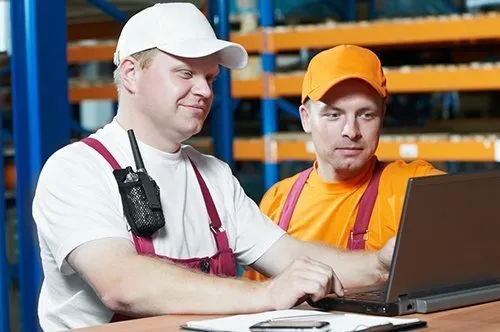 Our hardworking employees are the foundation of SIGMA and are the reason for our company's success. We care deeply about our team members and work hard to give them the resources they need to thrive.
– Employee health and safety
– Employee engagement, diversity, and inclusion
– Strong Employee Ownership Culture (ESOP)
– Data security and customer privacy
– Fair marketing and advertising
SIGMA follows a set of guidelines to maintain an ethical work environment not only for our employees, but for our customers as well. We strongly believe in being honest and always doing what is right.
– Business ethics
– Risk management
– Competitive behavior
– Corporate culture
We promote sustainability in our workplace and have several brands that are centered around helping customers get the most life out of their assets or recycle them when they can no longer be used anymore.
– Redeployment of idle equipment
– Reconditioning and repairing machines instead of scrapping
– Reselling idle equipment
– Recycling machines and spare parts in a safe and secure way
Interested in learning more about the SIGMA group or one of our specific brands?